Welcome to WordPress. This is your first post. Edit or delete it, then start blogging!
Read More
No joke. Starting your presentation with an anecdote can increase your audience's overall comprehension and interest. A joint study by the Delft University of Technology and Nijmegen University in the Netherlands examined three types of techniques for opening a presentation/speech: An anecdote relevant to the topic, an anecdote not relevant to the topic, plowing right into the body of...
Read More
Your body communicates in a rich language, even when you're not speaking. If I'm standing with your arms rigid against your sides and tell you how "excited I am to be here," do you believe me? How about when I tell you "excited I am to be here" while using hand gestures? When we feel uncomfortable, our bodies do strange things. We tend to adopt awkward, fixed...
Read More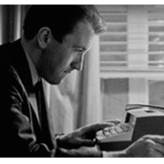 Dear Potential Employer: Please accept this letter of recommendation for the journalist applying for your job opening. I know this is unorthodox — a generic reference letter. But permit me to explain. Thousands of men and women who made journalism their vocation have lost their jobs. For many, telling a community's stories through words and images is the only career they've...
Read More